JAZZ-BIG BAND-COUNTRY-ROCK-POP-HIP HOP-RAP-INDIAN-ISRAELI-LATIN-EASY LISTENING-ROMANTIC-ORIGINAL GROOVES-CLASSICS-R&B Lots of FUN KIDS MUSIC and MORE!



Just a few tunes from my ever-growing collection.

Ask! If I don't have it, I'll get it!

DJ Harris
Shilakowsky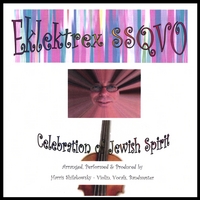 All kinds of celebrations and parties. Receptions. You name it. Tell me what era or style you like, or if you don't really know, tell me what kind of party you're having and I'll help you put together a great mix or a super live show.

question? email dj@shilakowskyarts.com

Jazz or
Easy Listening
for

elegant cocktails


Big-band
Country


Rock




Pop




Hip-hop




Rap



R&B
Blues
&
Original grooves

and songs for
Indian
Israeli
Latin
Romantic
Classics

Lots of
fun
KIDS MUSIC
Being a conservatory trained musician, I've got lots of knowledge about music!
I'm a Dad, I hear what young people listen to.
Being a songwriter, I'm tuned into all kinds of styles of music, since I use them in my own music!
I'm a recording engineer, I'm really sensitive to the quality of the sound and prepared to deal with any kind of technical issue.
Being a great guy, I'm here for you to make your party really fun!
And of course, I've got tons and tons of
And if its not already in my library of songs, name it and I'll get it!
Or if you have a great playlist of your own, we can

plug your favorite player

into my dj rig and play and mix from there!
Need help picking songs for different special parts of your event? email or call and we'll figure it out together.
What's Your Thing? Dancin to 70's Disco? Boppin'? Top 10 Pop? Electronica?
Your favorite songs and styles make it your own party.
just a few of the artists I've got...


beatles, jackson 5, david bowie, rolling stones, ABBA, Aerosmith, Bruce Springsteen, Aerosmith, Yes, Fleetwood Mac, Queen, Heart, Eric Clapton, Chic, Silver Bullet Band, Emmylou Harris, Footloose, Pretenders, Sister Sledge, AC/DC, REO Speedwagon, Joan Jett, Stevie Nicks, Tom Petty & the Hertbreakers, Dexy's Midnight Runners, Cyndi Lauper, Gipsy Kings, John Cafferty & The Beaver Brown Band, Night Ranger, The Police, Billy Ocean, Glenn Frey, Kool & the Gang, Prince, Sade, U2, The Bangles, Elvis Presley, Huey Lewis & the News, Ray Charles, Starship, Whitney Houston, Aretha Franklin, Bananarama, Chris de Burgh, Crowded House, Genesis, Janet Jackson, Mr.Mister, Run-DMC, Warren Zevon, Belinda Carlisle, Guns N' Roses, Terence Trent D'Arby, Whitesnake, Berlin, Bobby McFerrin, Cheap Trick, The Escape Club, Exposé, George Thorogood & the Destroyers (blues), Gloria Estefan, Jeff Healey Band (blues), John Hiatt, Journey, Madonna, Ofra Haza, tone-loc, Young MC, alice in chains, Warrant, Billy Falcon, Charlie Daniels Band, Des'ree, DJ Jazzy Jeff, Ike & Tina Turner, John Mellencamp, Johnny Clegg & Savuka, Ladysmith Black Mambazo, Mahlathini & Mahotella Queens,, Michael Crawford (A L Webber), Naomi Shemer (Israeli), Smithereens, Southside Johnny & the Asbury Jukes, Arrested Development, Jan Hammer, Peter, Paul & Mary, Sir Mix-A-Lot, Tears for Fears, Tori Amos, box tops, Bruce Hornsby, Crystals, Edison Lightshouse, Faith Hill, the Fortunes, The Foundationsd, Gary Puckett & the Union Gap, Gerry & the Pacemakers, Leapy Lee, Lesley Gore, Macarena, Meat Loaf, Wynonna, Bon Jovi, Hootie & the Blowfish, Kim Wilde, vince gill, Cream, Brandy, Derek & the Dominoes, Dolly Parton, Joshua Kadison, Labelle, Barenaked Ladies, Coolio, Jewel, Meital Trabelsi, Men At Work, music from RENT, Don Mclean, Elton John, Frank Sinatra, Nanci Griffith, Ibrahim (SA jazz piano), Amampondo, Briney Spears, Linda Ronstadt, Parvarim, Billy Idol, George Strait, 'N Sync, Shakira, America, Brian Setzer Orchestra, Temptations, Sly and the Famly Stone, tim mcgraw, 101 Strings Orchestra, Animals, Archies, Bacon Bros, Beth Andrien, James Brown (soul), Josh Groban, Klaus Badelt (Pirate of the Caribbean), toto, shangri la, Beatlegrass, Big Brovaz, Bowling for Soup, DHT, KC & the Sunshine Band, Santana, Talking Heads, Wyclef Jean, Ashlee Simpson, Benny Goodman, Bonnie Tyler, Brian may, Eurythmics, Hit Crew, Human League, Mariah Carey, Martina McBride, Nickelback, Pussycat Dols, Robert Palmer, Sean Paul, Chris Brown, Christina Aguilera, Idan Raichel Project, Justin Timberlake, Pearl Jam, Red Hot Chili Peppers, Alicia Keys, Kenny Chesney, Lou Bega, Miley Cyrus, Miranda Lambert, Toby Keith, Beyoncé, Black Crowes, Brad Paisley, Britney Spears, Demi Lovato, Coldplay, Lady Antebellum, the Killers, Little Big Town, My Morning Jacket, Ne-Yo, New Kids on the Block, Pink, rihanna, sarah mclachlan, Taylor Swift, Ting Tings, Weezer, Travis Tritt, Black Eyed Peas, Dierks Bentley, Flo Rida, Ke$ha, Kelly Clarkson, Lady GaGa, Mary J Blige, Pet Shop Boys, Miranda Lambert, Poison, Rascal Flatts, Duck Sauce, Taio Cruz, Usher, Wang Chung